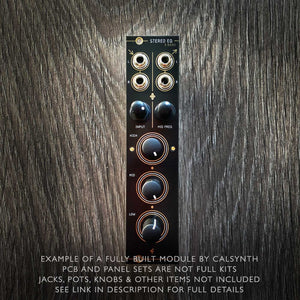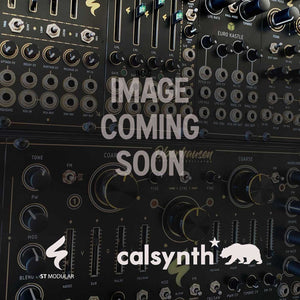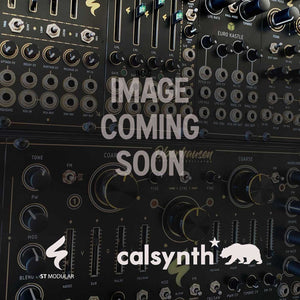 STEREO EQ DIY - POPULATED PCB/PANEL SET
FREE DOMESTIC SHIPPING ON ORDERS OVER $199
NO TAX ON ORDERS FROM STATES OUTSIDE CALIFORNIA
THIS IS A POPULATED PCB AND PANEL SET - ALL SMD (SURFACE MOUNT) PARTS ARE ALREADY INSTALLED - YOU WILL NEED TO BUY OTHER ITEMS TO COMPLETE THE BUILD, LIKE POTS, JACKS AND KNOBS - REQUIRED ADDITIONAL ITEMS (CLICK HERE) - KNOBS ARE NOT ON THE BOMS - YOU WILL NEED TO SUPPLY THEM
Stereo EQ is a classic 3-Band EQ with Frequency Range Control over the Mid Band.
The HIGH band can boost or reduce the signal by +/-8db at around 5khz to 20khz.

The MID band has a dedicated MID FREQ control that sets the frequency to be changed. It has a pretty narrow range that increases or decreases the singal by +/-5db from 500hz up until 2.2khz depending on the MID FREQ knob setting.
The LOW band may change frequencies from 20hz to 300hz by +/-10db.
The signal volume can be set with the INPUT potentiometer.
Details:
• Stereo EQ
• 3-Bands
• Input Volume Control
• Mid Band Frequency Control
• Wrong Polarity Protection
• Skiff friendly