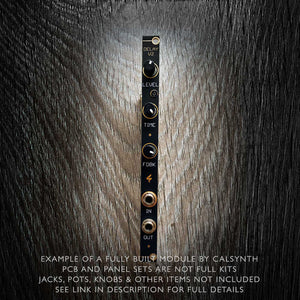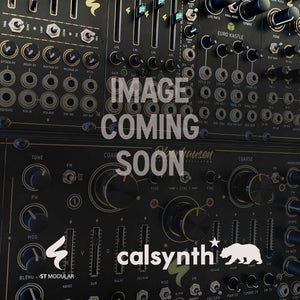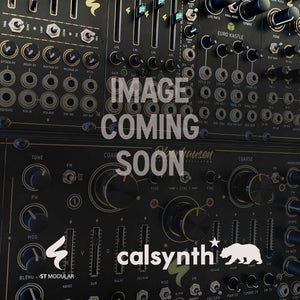 Delay DIY - POPULATED PCB/PANEL SET
FREE DOMESTIC SHIPPING ON ORDERS OVER $199
NO TAX ON ORDERS FROM STATES OUTSIDE CALIFORNIA
THIS IS A POPULATED PCB AND PANEL SET - ALL SMD (SURFACE MOUNT) PARTS ARE ALREADY INSTALLED - YOU WILL NEED TO BUY OTHER ITEMS TO COMPLETE THE BUILD, LIKE POTS, JACKS AND KNOBS - REQUIRED ADDITIONAL ITEMS (CLICK HERE) - KNOBS ARE NOT ON THE BOMS - YOU WILL NEED TO SUPPLY THEM
Delay is a 2HP analog vintage-voiced delay, based on the PT2399 chip, but doesn't have the glitchy artifacts on long delay times. The feedback is also set to have a very moderate effect, making it very easy to use. No more speaker crashing feedback loops and no crackling lo-fi noises while increasing delay time.

Delay features very simple operation: 

LEVEL adjusts the level of the output.
TIME sets the delay time
FEEDBACK increases the number of times the delay will be repeated.
Note: This module is 60mm deep, and may not fit in all skiffs