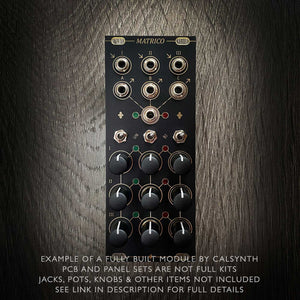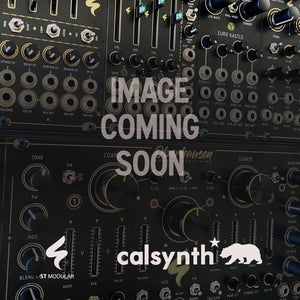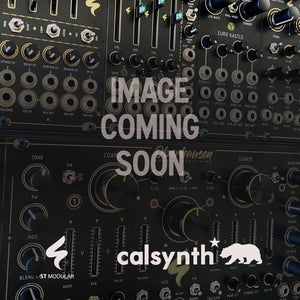 MATRICO DIY - POPULATED PCB/PANEL SET
FREE DOMESTIC SHIPPING ON ORDERS OVER $199
NO TAX ON ORDERS FROM STATES OUTSIDE CALIFORNIA
THIS IS A POPULATED PCB AND PANEL SET - ALL SMD (SURFACE MOUNT) PARTS ARE ALREADY INSTALLED - YOU WILL NEED TO BUY OTHER ITEMS TO COMPLETE THE BUILD, LIKE POTS, JACKS AND KNOBS - REQUIRED ADDITIONAL ITEMS (CLICK HERE) - KNOBS ARE NOT ON THE BOMS - YOU WILL NEED TO SUPPLY THEM

MATRICO has three inputs I - III which can be routed to any of the three outputs A - C. Each connection between I-III and A-C has an associated knob that acts as an attenuator/attenuverter. For each output A-C you can choose if the signals should be processed unipolar or bipolar.
The LEDs indicate whether a positive or negative signal is present at the respective input. They only show input signals, as it is so much easier to identify a signal to be mixed with other signals.
There is also a sum output with LEDs that provide a mix of all outputs.
There's endless creative ways to use matrix mixers for CV and audio processing. MATRICO is a full-featured matrix mixer in a small footprint that provides instant access to this modular creativity