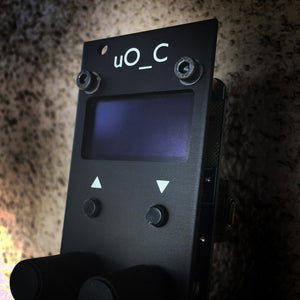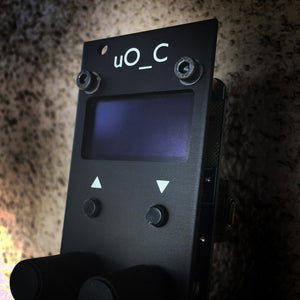 uO_C - Micro Ornament & Crime - Matte Black Aluminum
FREE DOMESTIC SHIPPING ON ORDERS OVER $100
SPRING BREAK - ORDERS RECEIVED AFTER MAY 10 WILL BE SHIPPED IN EARLY JUNE IN THE ORDER RECEIVED
uO_C building is temporarily suspended due to the chip shortage. Hopefully more to come toward the end of the year.
Built by hand in Los Angeles, California - fully tested, calibrated and secured by a 2-year warranty
Featuring an exclusive  anodized matte black high-quality aluminum panel

The uO_c is an 8hp variant of the popular Ornament and Crime module - I can provide with stock firmware, or an alternative like Hemisphere Suite- feel free to message me and ask any questions you might have about the features and differences between the various offerings.
Comes with rack screws, power cable and washers